Preparing project-based learning in finance with Fifth Third Bank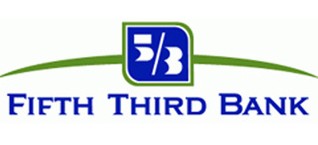 Summer vacation gives teacher teams in the Academies of Nashville the opportunity to go out into the community and learn about how the subjects they teach are applicable in different careers. Teachers participate in teacher team externships that allow them to spend several days with an academy partner to see the day-to-day realities of working in a particular industry. Teachers work directly with professionals in that career area to develop project-based learning activities for students based on the skills and competencies necessary to succeed in the working world. Ryan Jackson teaches English II, AP English Language and Composition, and Journalism at Maplewood High School. His teacher team from the Academy of Business and Consumer Services recently spent three days at Fifth Third Bank, and he writes about the experience in today's post.
Maplewood's academy partner Fifth Third Bank graciously opened the doors of its Nashville affiliate corporate center to our team from the Academy of Business and Consumer Services. Through relevant presentations and candid, real-world conversations the Maplewood teacher team explored potential student-driven, cross-curricular projects that will offer our students a unique, 21st-century approach to learning.
I was thoroughly impressed by Fifth Third's commitment to the externship. Vice President and Chief Financial Officer Michael Shingleton and Marketing and Integrated Strategies Director Connie White participated with us. The Fifth Third senior team's keen insight into the complex world of banking and their interest and willingness to help the students of Maplewood and the community as a whole left me excited about the upcoming school year and the future of this unique partnership.
Beyond soaking up and processing the plethora of financial information, employment opportunities, and Fifth Third's marketing approach to the Maplewood community, the team from the Academy of Business and Consumer Services brainstormed diverse and cutting-edge project-based learning opportunities for our students. From MHS math teacher Monica Baugh's "credibility score" concept to MHS math instructor Andre Warren's Fifth Third/Maplewood Ambassador interview challenge, the team enjoyed the project-based learning process. We found the challenges of creating engaging, relevant, and rigorous lessons that focus on real-world application to be refreshing and insightful.